Uncategorized
Tips & Hacks to prepare for 11.11
Every year on the 11th November, Taobao and Tmall sellers are offering huge discounts and vouchers and this year there is alot of local shopping sites such as Lazada and Shopee that are also doing 11.11. And most of the sites have pre-order and coupon, so here's are some tips for you on how to enjoy them. 
1. TMall Pre-Order 
TMall has lots of item that are on pre-order, which mean that you can get discounted price on the 11th November itself. However, you would need to pay a deposit to secure them in advance before 11th November. Sadly for overseas user, we aren't able to do pre-order unless your alipay is verified. So if your wish list item are on pre-order, you can actually pre-order it through us. Our SGshop agent would make a deposit for you. But do note that pre-order items cannot be cancelled, and if you don't pay the balance amount in time, your deposit will be forfeited. Check out the pre-order section here, or search keyword "预售双11 
After you found what you want, simply copy paste the link to our website and make a purchase.  On 11.11 itself, all you have to do is pay the reminding amount. 
2. TMall Coupons (Useful for Ship for me buyers) 
You can claim various coupons on TMall which are available everyday from now until 11th November. Once you claim the coupon, it will be stored at your account for use on 11th November. Some coupons can be used with no minimum spending required – "无门槛券", some would require a minimum spending – "满___券". For instance, here is a ¥30 coupon (¥50 with ¥400 spending) which you can claim now, valid for redemption on 11th November across multiple stores. Collect as much coupon as you can before the 11th!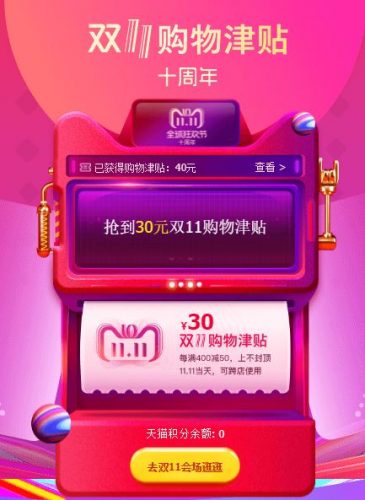 Now, you know the tips & hacks for 11.11 let's compare which shopping site can you save more at on a specific items. 
SGshop vs Lazada vs Shopee price comparison
Let's compare JBL Charge 3 for example, from three different sites. Shopee, Lazada, SGshop
And before you make payment for your product, do buy our shipping vouchers that is at $19.90. This shipping vouchers will help you save alot on your shipping. Furthermore, we provide free inspection and will guarantee your product is well received.